WELCOME TO OUR BLACK ROCK YOGIS
Our spacious, light-filled Yoga studio near Black Rock is a quick 8 minute drive from Black Rock along Beach Road to Hampton. We invite all Black Rock Yoga lovers and newcomers to join our welcoming community. Kula Yoga is a specialist yoga studio offering Hot Yoga, Flow & Slow Flow and Yin Yoga.
For your convenience our timetable offers 25 classes, 7 days a week, to suit all levels ~ everyone residing in Black Rock is welcome.

We are the leading Hot Yoga studio in the Black Rock + Bayside area for specialised FIR heated classes to detoxify. Our Hot classes are dynamic rather than static like Bikram Yoga classes. 

Our Flow classes are vinyasa based, in a warm welcoming room to help you strengthen and tone.

For a more restorative class we recommend Yin Yoga to enjoy deep stretches to reduce stress and increase mobility.

For Black Rock newcomers to the studio we encourage you to try our Slow Flow classes if you would like to focus on technique.

Our experienced teaching team are friendly and knowledgeable and look forward to meeting you at the studio soon.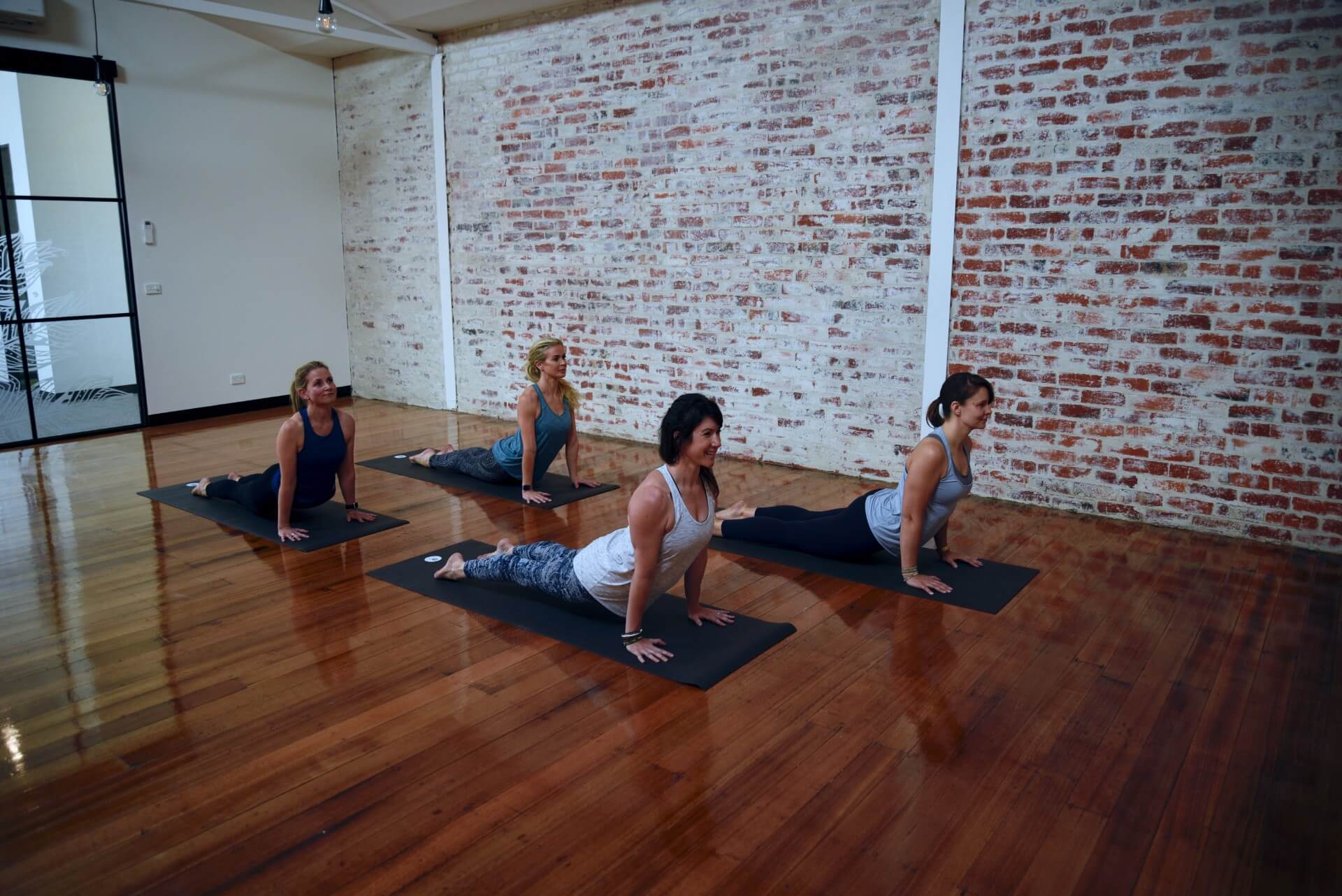 A YOGA STUDIO ONLY 8 MINUTES FROM BLACK ROCK
We invite all Black Rock residents to sign up for our launch offer for Yoga classes in the Black Rock area. You can enjoy '6 Classes for $50'.
The studio is located next to Hampton train station with easy parking next to the entrance on Willis Lane.
Yoga schedule for Black Rock residents visiting our near by Yoga centre: Book here
Black Rock Yoga VICTORIA Class Types
Hot
- For our Hot Yoga class we turn our specialised FIR heaters up to 32 degrees to detoxify and revitalise.
- Our Hot Yoga includes vinyasa flow to build fitness and strength as well as static poses similar to those found in the Bikram yoga sequence.
- Come to class hydrated. A towel and water bottle are recommended.
Flow
- For Flow we keep the temperature at a balmy 26 degrees for an energetic and rejuvenating class.
- Dynamic power vinyasa flow is a faster paced class building cardio fitness as you synchronise movement with breath.
- Our Flow integrates awareness and alignment while building strength, tone, flexibility and core stability.
SLOW FLOW
- Our Slow Flow is all about control and alignment, with as much creativity but half the pace of our Flow.
- Practiced in a comfortable 26 degrees, we connect movement with breath to create a sustained flow.
- Slow Flow is great for those new to Yoga. It's the perfect transition towards Hot & Flow, where you will focus on technique to stabilise and build strength.
Yin
- Yin Yoga is a static class with long, deep holds for enhanced mobility especially the hips and spine.
- Enjoy this gentle Yoga class in a welcoming, regular temperature room to relax and unwind.
- A therapeutic complement to our energetic classes that stimulates the body's meridians (energy lines) to help balance out an active lifestyle.