Richmond VIC YOGIS, WELCOME TO KULA YOGA
Looking for an authentic Yoga experience around Richmond and a range of diverse Yoga classes in a modern and refreshing space? You have come to the right place, we provide a beautiful Yoga sanctuary right here in the heart of the Richmond area. We offer the best Yoga and Hot Yoga classes in the Richmond area, our Yoga Studios near Richmond offer state of the art FIR technology, so you can be sure to get the most out of your Hot Yoga experience. Richmond Yoga lovers and newcomers, we welcome you to our spacious, light-filled Yoga studio only a few minutes away from Richmond in Hawthorn. You're invited to join our active and welcoming Yoga community. Kula Yoga is a modern yoga studio offering specialised Hot Yoga, Flow, Slow Flow and Yin Yoga classes.
Our team of experienced and dedicated Yoga teachers are here to make your Yoga experience convenient, inviting and to ensure your Yoga experience is what you need it to be. They will be there to support your Yoga journey every step of the way.  
We are thrilled to welcome you to our beautiful and inspiring Melbourne based Yoga space just a short journey from Richmond. 
Our Yoga timetable offers you the convenience of 25 Yoga classes, from Monday to Sunday to suit all levels whether you're a beginner Yoga attendee or an experienced Yogi, everyone is welcome. Our Hot Yoga schedule is designed to make classes accessible to all no matter your busy schedule. 

We are a leading Hot Yoga studio in the Richmond area providing specialised FIR heaters to detoxify during classes. This healthy heat avoids the humidity often experienced in classes such as Bikram Yoga. 

Our dynamic vinyasa Yoga Flow classes help you to strengthen and tone, in a warm and welcoming room.

For a more restorative Yoga option we suggest trying our Yin Yoga classes to experience long, deep holds as you stretch your body and relax your mind.

If you're a newcomer to Yoga we encourage you to try our Slow Flow classes if you would like to focus on body positioning.

Our expert team of Yoga teachers are friendly and experienced they are looking forward to meeting you at the Yoga studio soon.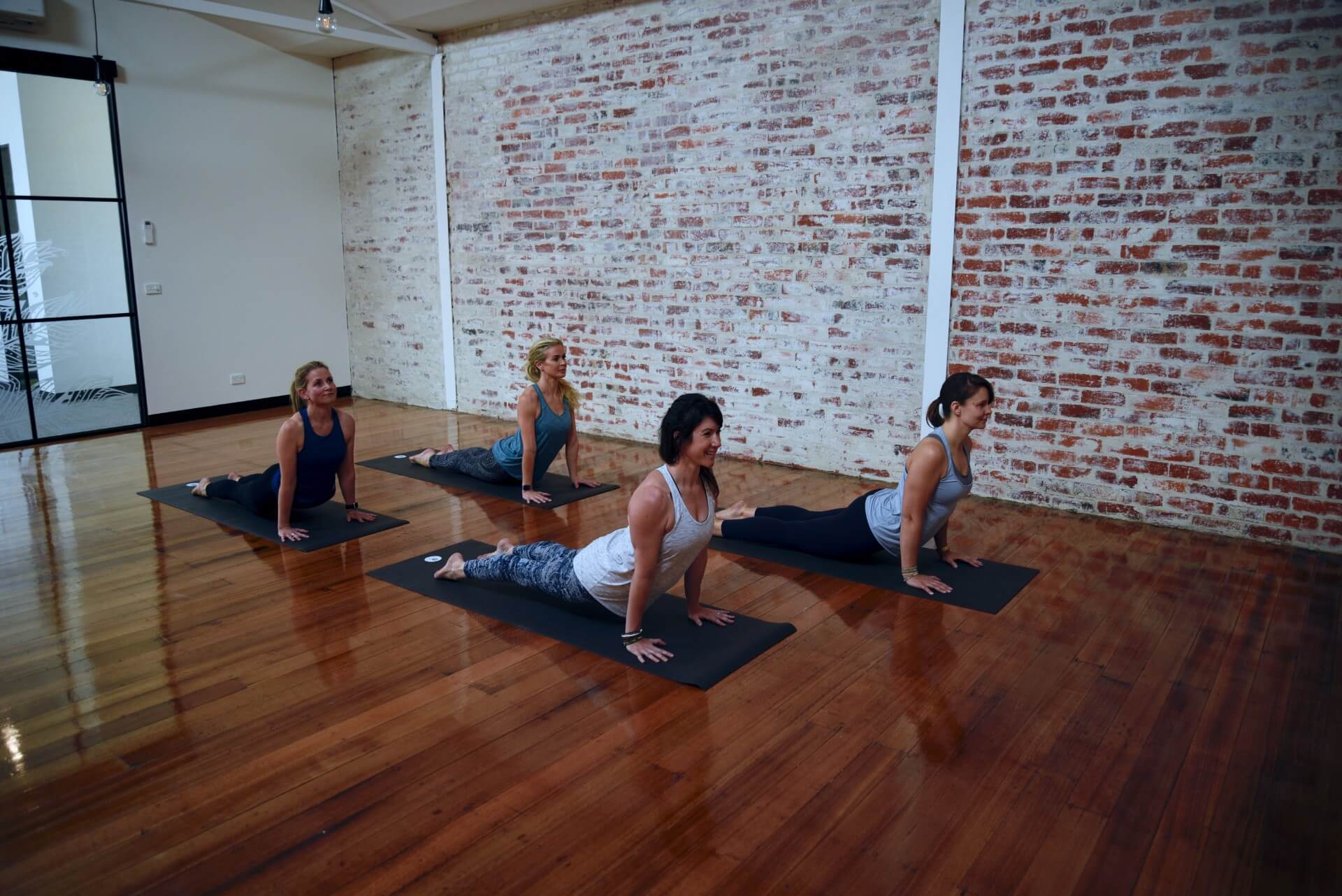 A YOGA STUDIO ONLY 7 MINUTES FROM Richmond
If you live in the area of Richmond, East Richmond, North Richmond, Burnley, Cremorne or surrounding inner city suburbs in Melbourne Victoria and would like to join our Yoga studio, we invite you to sign up for our launch offer and enjoy '6 Yoga Classes for $50'.
You'll find our warm and inviting Yoga centre located on Auburn Road Hawthorn just up the road from Richmond, with plenty of parking conveniently located directly out the front of the Yoga studio.